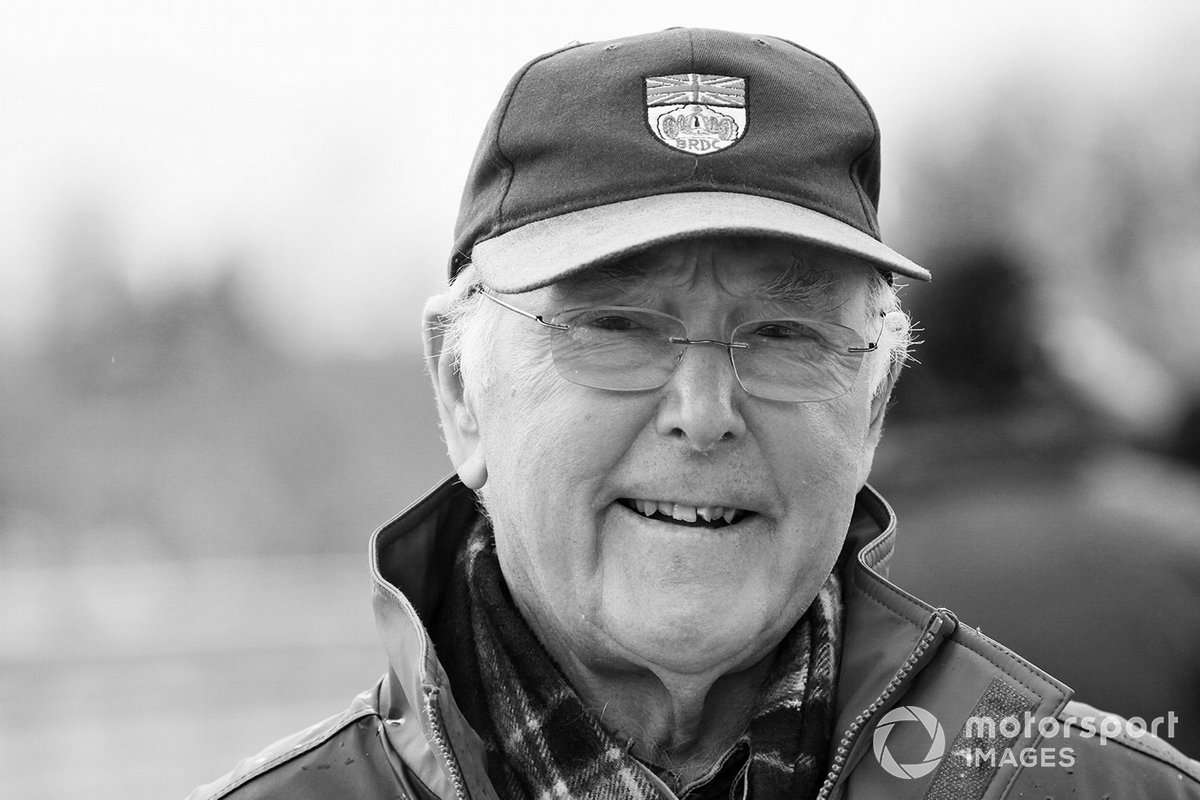 The passing of Murray Walker means we have now lost the last team member from a golden age of sports commentators. He was to motor sport what Brian Johnston was to cricket, Dan Maskell was to tennis, Peter O'Sullevan was to horse racing and my all time favourite, Bill McLaren was to rugby union……"Those props are as cunning as a bag o' weasels."
The tributes to Murray Walker in today's obituaries speak volumes about the genuine love that both fans and the multi-millionaires of motor sport had for the man. With my professional hat on however, the one that stands out came from Martin Brundle, a former F1 driver who commented alongside Walker: "Rest in Peace Murray Walker. Wonderful man in every respect. National treasure, communication genius, Formula One legend." Communication genius. How can you describe a man who produced such commentary gems as, "And now excuse me while I interrupt myself" or "Senna first, Prost second and Berger third – that makes up the top four" as a genius? The answer is as simple as one word. Passion. We all forgave Murray Walker the gaffes, or Murrayisms, because we knew that they came from the mouth of someone who simply loved the sport he was commentating on. He had an almost child-like joy in his delivery. In a way viewers often looked forward to these bizarre, but endearing moments as much as the actual event he was describing.
I feel slightly guilty making a professional point in connection with such a sad story but I spend so much time on media training courses talking about the importance of passion. There is simply no substitute for it. If you are passionate in your delivery then people will listen. I appreciate that a company's quarterly results don't hold the same dramatic impact as a car screaming along at 200mph but if you are energised in your delivery then you will hold your audience's attention.
But enough of that. The wonderful Clive James described Walker as commentating "as if his trousers are on fire." That's a better line than I ever wrote in 25 years of journalism. I'm sure we all have our favourite Murrayisms but I close this article with five of my personal favourites. RIP Murray Walker, the last of the commentator legends.
"And here comes Damon Hill in the Williams. This car is absolutely unique – except for the one behind it which is exactly the same."
"Mansell is slowing down, taking it easy. Oh no he isn't! It's a lap record."
"There's nothing wrong with the car except it's on fire."
"Unless I'm very much mistaken…..I am very much mistaken!" "I'm ready to stop my start watch."